Amantii Fire & Ice Series 48" wide Electric Fireplace with Black Glass Surround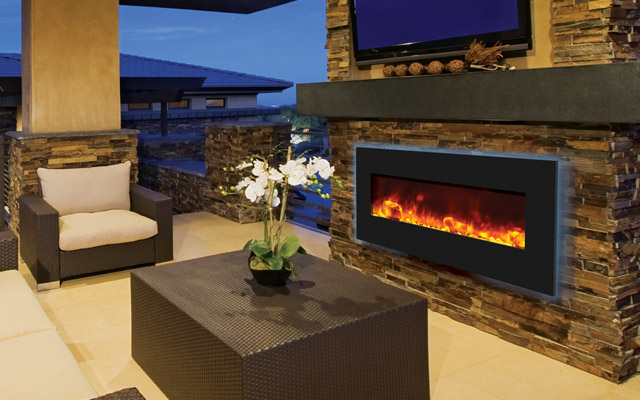 The Amantii WM‐BI‐FI‐48‐5823‐BLKGLS electric fireplace will heat up a room in more ways than one. This fireplace features 13 colors of ambient back lighting, and adds wow factor to any space. TheWM‐BI‐FI‐48‐5823‐BLKGLS fireplace features temperature maintenance controls and the ability to be wall mounted or built-in to a wall for a custom finished look. It comes with a stylish contemporary black glass surround. And also standard with with this Amantii unit is a unique Ice Media made up of large glass nuggets with clear and blue diamond shaped fire glass.
FEATURES:
NEW Unique Blue / Multi color state of the art flame
Can be wall mounted or built in
Heat is vented out the bottom
Temperature maintenance control
NEW LED ember lights in log set
NEW Hardwire ready
13 colors of surround back lighting on 3 sides
NEW White glass surround
No grills
Heater & Fan
4 stage front and 4 stage internal back lighting
Latest LED light technology
Maintains a constant temp of 25º C / 87º F
Remote control included for flame and heater & surround back lighting
Approx. heating area 400 – 500 sq. ft.
Plug on left side
NEW Large glass nuggets and white and blue diamond fire glass media
Note: Only WM‐BI Models have 13 colours of surround back lighting
SPECS
WM‐BI‐FI‐48‐5823‐BLKGLS
Volts
120
Amps
12.5
Watts
1500 max
Heater
1500 watts high
750 watts low
No Heater
22 watts
Lamps
LED 22 watts
Rotor Motor
1 at 5 watts
Height, width, depth
21 1/4 x 48 x 6
Glass View Opening
45 1/2 x 10
Glass Size
57 1/2 x 23
Shipping Size
60 3/4 x 9 1/8 x 25 5/8
Shipping Weight
82.2 lbs. Glass Included
Plug Location
Left Side
Cord Length
76"
Approx. Heating Area
400 sq. ft.
Rough Wall Opening Size
49″ x 5″ x 22″ (W x D x H)
DOWNLOADS
DECORATIVE MEDIA
Large glass nuggets and white and blue diamond fire glass media are included with the units.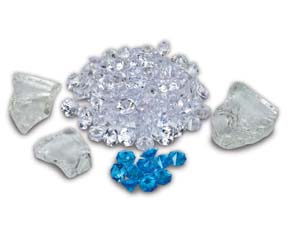 Offered by fireplacesrus.net your home for discount fireplaces, stoves fireplaces and grills. Amantii electric fireplaces are cutting edge electric fireplace technology sure to be the main attraction of any room. no pesty wood to carry and light, no gas lines to run. Easy, stylish and inexpensive call us today , lets make a deal!!! 1-855-485-4015 we accept all major credit cards!