American Fyre Designs Cordova Outdoor Fireplace
Bring a taste of the sweet Southwest to your backyard with the American Fyre Designs Cordova Ventless Outdoor Fireplace. This fireplace, a work of genuine masonry artistry, raises the standard for outdoor living.
Features:
Glass-fiber reinforced concrete body won't degrade
Customizable gas plumbing included
Tailored hearth options to fit your needs
Choose between many different finishes
Easy assembly with use of only bolts
Design this fireplace to fit your outdoor concept. Select from multiple hearth styles and finishes to suit your design taste. Each hearth will add additional depth the to until, but provides a traditional look. There are eight finish options as well that will cover the fireplace unit and hearth to create a uniform look.
Specs
Fuel Type

: Natural Gas | Propane

Type

: Fireplace Unit

Construction

: Cast

Material

: Glass-Fiber Reinforced Concrete | High-Temp Refractory Cement

Color

: Black Lava | Café Blanco | Canyon | Sedona | Silverado | Smoke | Tuscan Slate | Villa

Firebox Width

: 34"

Firebox Depth

: 20"

Overall Width

: 74"

Overall Depth

: 39"

Overall Height

: 95"

Chimney Height

: 21"

Assembly Required

: Required

Item Weight

: 1700 lbs.

Items Included

: Fireplace unit, hearth unit, four herringbone firebox liners, two installed refractory panels for vent free use, vent free burner and burning display
Fireplace Options
Hearth Style Options: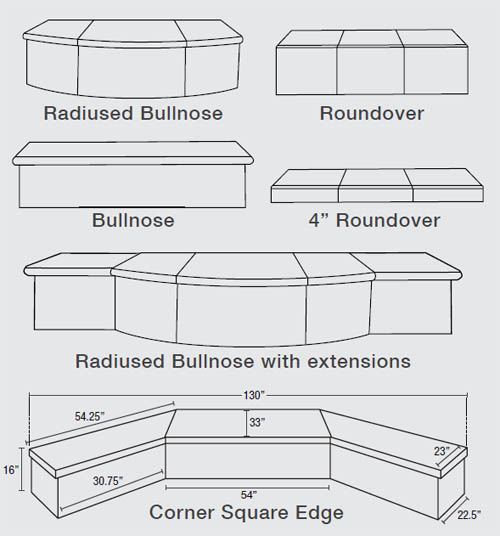 Fireplace Recess
Select your Hearth/Fireplace Recess
Recess allows installation of stone facing
Recess is 2" deep on all vertical surfaces
Choose hearth recess or hearth and fireplace recess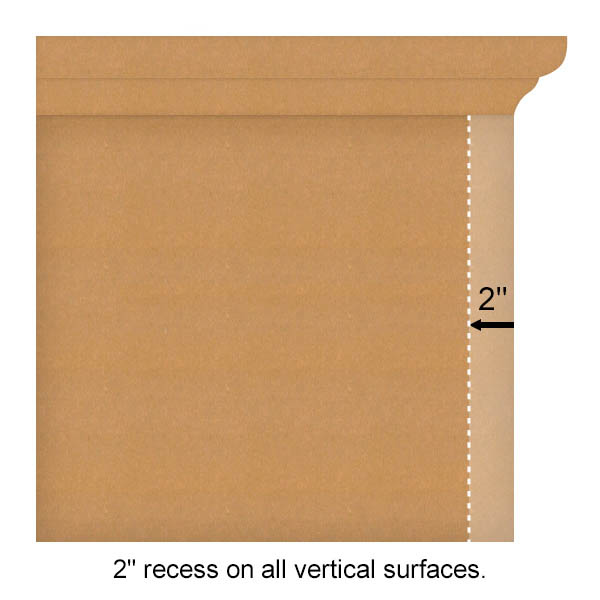 Finishes
Select your Fireplace Color
Many heavy texture and sand finish options to choose from
All natural tones
Will easily match your decor
| | | | |
| --- | --- | --- | --- |
| Cafe Blanco | Sedona | Smoke | Black Lava |
Gas Shut Off Location
Select your Fireplace Gas Shut Off Location
Select the location of your gas line
Options left or right of the unit
Can be located on the back or underneath the unit