Product Overview
The Barbara Jean 36" Outdoor Linear See Through Gas Fireplace , This Modern Linear Style Stainless Steel Outdoor Gas Offers A Powerful 60,000 Btu To Keep You Warm On Chilly Nights & Create Greater Flames Than Most Outdoor Gas Fireplaces. The Barbara Jean Outdoor Linear Fireplaces Are Available As A Traditional Standing Pilot Model As Well As A Electronic Ignition Model Including Contemporary Led Lighting. Choose Your Fire Glass Color To Complete Your Fireplace. Optional Rock & Driftwood Media Kits Are Available To Customize The Look Of Your Outdoor Fireplace. Barbara Jean Outdoor Gas Fireplaces Are Available In 36",48" & 72" Models In Single & Double Sided Configurations. Shop Out Barbara Jean Outdoor Gas Fireplace Models On Out Website By Clicking Here https://fireplacesrus.net/barbara-jean-collection/ . Feel Free To Give Our Outdoor Gas Fireplace Experts A Call Today We Are Glad To Answer Any Questions You May Have.
Dramatically change the look and feel of your patio with the sleek, clean-view style of the Barbara Jean Collection Outdoor Linear Fireplace. Choose from a single sided or see-through option and three sizes to suit your outdoor space. Bringing your vision to life is simple with accents of ember glass, Driftwood logs, and decorative stones and rocks.
Glass Media Required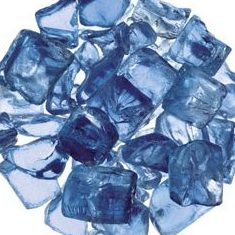 MQG5ZG
Zircon
Glacier Ice


The beauty of Barbara Jean Collection is that you can fully customize the look of your unit. Choose convenient accessories and designer options that range from classic driftwood logs to a more contemporary style of ember glass or rocks. Whatever you choose, you'll find the quality and unique style we're certain you'll warm up to.
Optional Accessories
MQRBD3
Log Set: Driftwood
(5 pc)
MQRBD4
Log Set: Driftwood
(3 pc)
MQROCK2
Rock Set: Contemporary
(Natural)
MQROCK3
Rock Set: Contemporary
(Multi-Colored)
RBCB1
Cannonballs: Assorted
size and colors (14 pc)
MQSTONE
Decorative Stones
(80 pc)
MQSTONE10
Decorative Stones
(10 pc)
GFRC
Black and Grey Remote
Millivolt (On/Off)
OFP42SA
Spark Assist for
Millivolt Valve
(AA Battery not included)
36″

48″

72″

OFP4336S1N

OFP5548S1N

OFP7972S1N

A

19

1

/

4

"
19

1

/

4

"
19

1

/

4

"

B

18

1

/

8

"
18

1

/

8

"
18

1

/

8

"

C

3

/

4

"

3

/

4

"

3

/

4

"

D

19

1

/

16

"
19

1

/

16

"
19

1

/

16

"

E

3

/

8

"

3

/

8

"

3

/

8

"

F

57

1

/

4

"
69

1

/

4

"
93

1

/

4

"

G

5″
5″
5″

H

40

7

/

16

"
40

7

/

16

"
40

7

/

16

"

I

18

1

/

8

"
18

1

/

8

"
18

1

/

8

"

J

19

1

/

4

"
19

1

/

4

"
19

1

/

4

"

K

35

1

/

2

"
35

1

/

2

"
35

1

/

2

"

L

5″
5″
5″

M

9

9

/

16

"
9

9

/

16

"
9

9

/

16

"

N

42

15

/

16

"
54

15

/

16

"
78

15

/

16

"

O

16

5

/

16

"
16

5

/

16

"
16

5

/

16

"

P

7

1

/

8

"
7

1

/

8

"
7

1

/

8

"

Q

57

1

/

4

"
69

1

/

4

"
93

1

/

4

"

OFP4336S2N

OFP5548S2N

OFP7972S2N

A
18

7

/

8

"
18

7

/

8

"
18

7

/

8

"
B
18

1

/

8

"
18

1

/

8

"
18

1

/

8

"
C

3

/

8

"

3

/

8

"

3

/

8

"
D
17

1

/

16

"
17

1

/

16

"
17

1

/

16

"
E

3

/

8

"

3

/

8

"

3

/

8

"
F
57

1

/

4

"
69

1

/

4

"
93

1

/

4

"
G
35

1

/

2

"
5

1

/

2

"
5

1

/

2

"
H
18

1

/

8

"
18

1

/

8

"
18

1

/

8

"
I
18

7

/

8

"
18

7

/

8

"
18

7

/

8

"
J
9

9

/

16

"
9

9

/

16

"
9

9

/

16

"
K
42

15

/

16

"
54

15

/

16

"
78

15

/

16

"
L
16

5

/

16

"
16

5

/

16

"
16

5

/

16

"
M
7

1

/

8

"
7

1

/

8

"
7

1

/

8

"
N
57

1

/

4

"
69

1

/

4

"
93

1

/

4

"
Product Videos
Reviews