Sierra Flame BRADLEY-36-NG Direct Vent Linear Gas Fireplace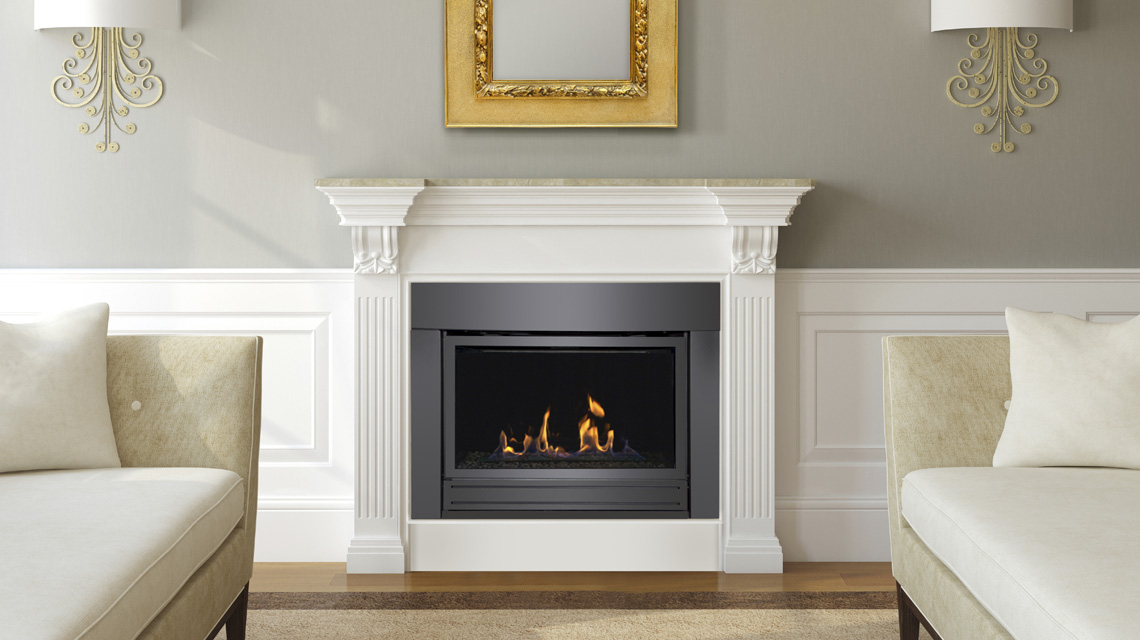 36″ Direct Vent Linear Gas Fireplace – "Apartment B-Vent Replacement"
Designed to replace B-vent fireplaces in apartment buildings. Change your apartment B-Vent into a direct vent fireplace with the Bradley by Sierra Flame. Featuring the latest technology, there is no need to replace existing venting or make alterations to the buildings exterior. A Flush clean face design with optional surrounds make the Bradley a perfect addition to any space.
Fireplace Features:
Flush clean face design
19,000 BTU
Linear style burner
Tempered glass
Black glass kit
Modulating flame
Fan
Electronic Ignition
100% safety shut off
Black Access Panel
Deluxe remote control
The Sierra Flame Advantage
All Sierra Flame units are manufactured with the highest quality parts available, from the smallest component to the 18-20 gauge body and stainless steel burner. Our units are designed for ease of installation and servicing and our focus is on keeping the styles fresh and current. As well, our realistic and exceptionally large flame is a noticeable feature that sets us apart from the competition. Our standard units include upgrades that would be costly add-ons with other suppliers like the remote control, quality fire glass media and decorative rock set. We offer to you a finely tuned selection of units -- focusing on quality not quantity and hope that you choose a Sierra Flame fireplace to enjoy for years to come!
Optional Accessories
Extra decorative rock media - 3 piece set
Framing Dimensions:
36" x W x 32 1/2" H x 15" D
Surround Options
Basic 3 PC Black Surround (3 3/4" TOP)
Basic 3 PC Black Surround (6" TOP)
Basic 3 PC Black Surround (7" TOP)
Fuel Options
Standard Natural Gas
Documentation