Product Overview
Bring warmth and style to your home with the sleek Kingsman ZCV 39 39" Zero Clearance Direct Vent Gas Fireplace. Customize this zero clearance model to fit your needs and décor and add that finishing touch to your room. This gas fireplace can produce up to 25,000 BTUs and is available in natural gas or liquid propane. Compare To Marquis Bentley 39 . FireplacesRus.net is your home for Kingsman Gas Fireplaces please feel free to give us a call with any questions you may have 1-855 485 4015.
Features:
37 3/4" H x 39 3/8" W x 18 3/8" D

Available with Millivolt or IPI ignition

Glass viewing size - 29 5/8" W x 24 1/8" H

Black finish

Available with a variety of burning media, surrounds, and refractory brick liners
Select from a millivolt or intermittent pilot ignition system for the Kingsman 39" Zero Clearance Direct Vent Gas Fireplace. The millivolt valve system does not use electricity, but it has a standing pilot which allows operation during a power failure with hi-low heat and flame adjustment. The intermittent pilot ignition is electronic and uses an electrode to ignite the pilot. The IPI system ensures the pilot flame extends over the burner for immediate ignition and conserves energy when the appliance is not in operation.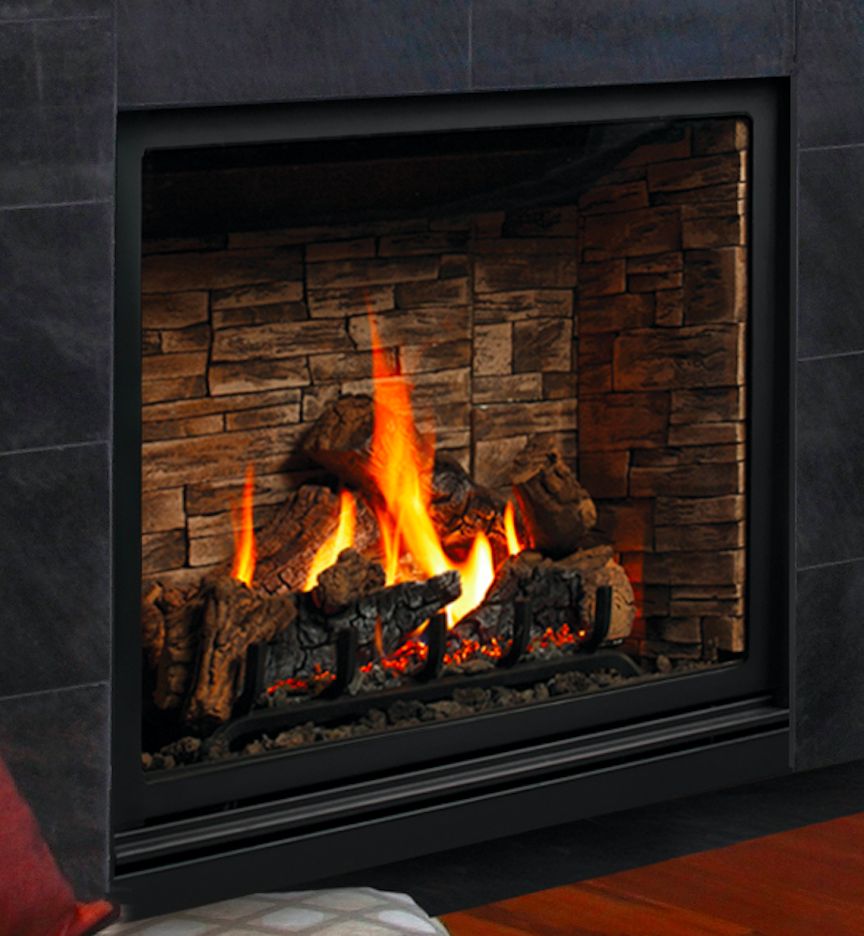 Type: Direct Vent
Style: Single Face Fireplace
Color: Black
Fuel Type: Natural Gas | Propane
Overall Width: 39.375"
Overall Depth: 18.375"
Overall Height: 37.75"
Viewing Width: 33"
Viewing Height: 28.625"
Heat Output: 25,000 BTUs
Venting Type: Natural Draft
Ignition: Intermittent Pilot Ignition | Millivolt
Safety Barrier Approved: Yes
Items Included: Fireplace, Burning Media, Refractory Brick Liner, Surround, Millivolt or IPI valve system, pan burner, child safety screen
Brochures & Manuals
LIMITED LIFETIME WARRANTY
This Limited Lifetime Warranty applies only while the unit remains at the site of the original installation and only if the unit is installed inside the continental United States, Alaska, Hawaii, and Canada. The warranty applies only if the unit is installed and operated in accordance with the printed instructions and in compliance with applicable installation and building codes and good trade practices.

BASIC ONE YEAR WARRANTY
During the first year after installation, we will provide a replacement for any component part of your unit found to be defective in materials or workmanship, including labour costs. Repair work requires prior approval by Kingsman, labour costs are based on a predetermined rate schedule and any repair work must be done through an authorized Kingsman dealer
Reviews