Product Overview
The Barbara Jean Collection Of Outdoor Fire tables. Choose Your Burner Size, Table Style , Burner Type & Your Burning Media To Create A Beautiful Fire Table And A Unique Outdoor Furniture Piece. The Fire table And Burner Are Built To last Ensuring Years Of Enjoyment Outdoors. FireplacesRus.net Now Offers The Full Line Of Outdoor Fire Features From The Barbara Jean Collection By Marquis Fireplaces. If You Have Any Questions Please Feel Free To Give Us A Call At 1- 855 485 4015.
Imagine family and friends gathered around a mesmerizing ribbon of fire on the Barbara Jean Fire Table. Available in three sizes and two colour options, you can create your own designer look with your choice of ember glass, driftwood logs, decorative stones and rocks.
Follow this 4 step process to complete your Outdoor Linear Fire Table:
Choose your Table Body, Table Top Size, Burner, and Glass Media
The beauty of Barbara Jean Collection is that you can fully customize the look of your unit. Choose convenient accessories and designer options that range from classic driftwood logs to a more contemporary style of ember glass or rocks. Whatever you choose, you'll find the quality and unique style we're certain you'll warm up to.
Optional Accessories
MQRBD3
Log Set: Drift Wood
(5 pc)
MQRBD4
Log Set: Drift Wood
(3 pc)
MQROCK2
Rock Set: Contemporary
(Natural)
MQROCK3
Rock Set: Contemporary
(Multi-Colored)
RBCB1
Cannonballs: Assorted
size and colors (14 pc)
MQSTONE
Decorative Stones
(80 pc)
MQSTONE10
Decorative Stones
(10 pc)
GFRC
Black and Grey Remote
Millivolt (On/Off)
OFP42SA
Spark Assist for
Millivolt Valve
(AA Battery not included)
Wind Guards for Outdoor Burners
OB24WG
for 24″ Burners OB24
(4 pc set)
OB36WG
for 36" Burners OB36
(4 pc set)
OB48WG
for 48" Burners OB48
(4 pc set)
Guide for building your Outdoor Linear Fire Table:
When selecting your Table Body size in step 1, make sure you select the matching Table Top and Burner size options in steps 2 and 3.
1. Table Body

24"

OLT24BG
Black w/ Grey end doors

OLT24BB
Black w/ Brown end doors

(use 24" burner)

36"

OLT36BG
Black w/ Grey end doors

OLT36BB
Black w/ Brown end doors

(use 36" burner)

48"

OLT48BG
Black w/ Grey end doors

OLT48BB
Black w/ Brown end doors

(use 48" burner)

2. Table Top

24" Narrow

OLT24TNG
Black w/ Grey trim

OLT24TNB
Black w/ Brown trim

Dimensions (A) x (B)
39 1/8"L x 20 1/16"W

36" Narrow

OLT36TNG
Black w/ Grey trim

OLT36TNB
Black w/ Brown trim

Dimensions (A) x (B)
51 1/8"L x 20 1/16"W

48" Narrow

OLT48TNG
Black w/ Grey trim

OLT48TNB
Black w/ Brown trim

Dimensions (A) x (B)
63 1/8"L x 20 1/16"W

24" Wide

OLT24TWG
Black w/ Grey trim

OLT24TWB
Black w/ Brown trim

Dimensions (A) x (B)
42 13/16"L x 28 5/16"W

36" Wide

OLT36TWG
Black w/ Grey trim

OLT36TWB
Black w/ Brown trim

Dimensions (A) x (B)
54 13/16"L x 28 5/16"W

48" Wide

OLT48TWG
Black w/ Grey trim

OLT48TWB
Black w/ Brown trim

Dimensions (A) x (B)
66 13/16"L x 28 5/16"W

3. Linear Burners

Manual Valve Systems are shipped as Propane, NG conversion orifice is included with burner.

24"

OB24MAP
Linear Burner 24"
Manual Valve
Propane
40,000 BTU

OB24MVN
Linear Burner 24"
Millivolt Valve
Natural Gas
40,000 BTU

24OB-CKLP
Conversion Kit
to Propane Millivolt

36"

OB36MAP
Linear Burner 36"
Manual Valve
Propane
60,000 BTU

OB36MVN
Linear Burner 36"
Millivolt Valve
Natural Gas
60,000 BTU

36OB-CKLP
Conversion Kit
to Propane Millivolt

48"

OB48MAP
Linear Burner 48"
Manual Valve
Propane
60,000 BTU

OB48MVN
Linear Burner 48"
Millivolt Valve
Natural Gas
80,000 BTU

48OB-CKLP
Conversion Kit
to Propane Millivolt
4. Glass Media Required
5 lbs per foot of burner (ie: 24" burner = 10 lbs)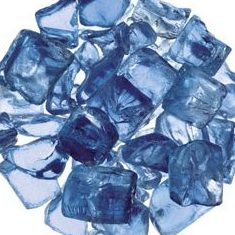 MQG5A
1/2" Cobalt Blue
5 lbs
MQG5ZG
Zircon
Glacier Ice
5 lbs
Weather Covers for Outdoor Fire Tables
OB24NWC
for Narrow 24" tables
OB24WWC
for Wide 24" tables
OB36NWC
for Narrow 36" tables
OB36WWC
for Wide 36" tables
OB48NWC
for Narrow 48" tables
OB48WWC
for Wide 48" tables
Reviews