Barbara Jean Collection Of Fire Stands , Choose your size, burner type and media to create a fire stand to suite your own taste. Add warmth and style to your outdoor living area with a Fire stand From the Barbara Jean Collection.
Completely portable and stand-alone, the Barbara Jean Fire Stand is perfect for any outdoor space, season or occasion. Gather friends and family around a mesmerizing ribbon of fire and enjoy every occasion outdoors. Three sizes and two colour options plus a variety of ember glass, driftwood logs, decorative stones and rock options ensure you create the look you want.
Glass Media Required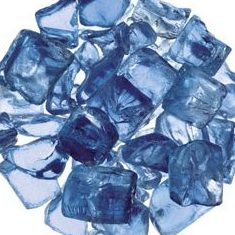 MQG5A
1/2" Cobalt Blue
5 lbs
MQG5ZG
Zircon
Glacier Ice
5 lbs
The beauty of Barbara Jean Collection is that you can fully customize the look of your unit. Choose convenient accessories and designer options that range from classic driftwood logs to a more contemporary style of ember glass or rocks. Whatever you choose, you'll find the quality and unique style we're certain you'll warm up to.
Optional Accessories
MQRBD3
Log Set: Drift Wood
(5 pc)
MQRBD4
Log Set: Drift Wood
(3 pc)
MQROCK2
Rock Set: Contemporary
(Natural)
MQROCK3
Rock Set: Contemporary
(Multi-Colored)
RBCB1
Cannonballs: Assorted
size and colors (14 pc)
MQSTONE
Decorative Stones
(80 pc)
MQSTONE10
Decorative Stones
(10 pc)
Wind Guards for Outdoor Burners
OB24WG
for 24″ Burners OB24
(4 pc set)
OB36WG
for 36" Burners OB36
(4 pc set)
OB48WG
for 48" Burners OB48
(4 pc set)
Wind Guard
5 1/2"
24″

36″

48″

A

30 5/8″
42 5/8″
54 5/8″

B

12 13/16″
12 13/16″
12 13/16″

C

8 3/16″
8 3/16″
8 3/16″
D
26″
38″
50″
E
24″
36″
48″
F
7 1/2″
7 1/2″
7 1/2″
G
2 1/4″
2 1/4″
2 1/4″
H
6 11/16″
6 11/16″
6 11/16″
I
28 1/4″
40 1/4″
52 1/4″
J
23 5/16″
35 5/16″
47 5/16″
K
1 1/2″
1 1/2″
1 1/2″
L
2 1/2″
2 1/2″
2 1/2″
M
1 3/16″
1 3/16″
1 3/16″
N
3/4″
3/4″
3/4″
O
9 13/16″
9 13/16″
9 13/16″
P
4 3/16″
4 3/16″
4 3/16″
Q
1 3/4″
1 3/4″
1 3/4″